Inverter Generators | Economical and quiet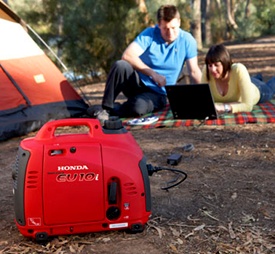 Inverter generators, economical and quiet
The generators with inverter technology have many advantages, because of this inverter technology they can regulate their speed themselves. This can be done by switching on the ECO switch. For example, the inverter generator finds its own speed based on the power it needs. This saves a lot of gasoline and the generator is wonderfully quiet.
Easy to use due to low weight
Due to the good sound insulation of the inverter generators, they can be used perfectly in residential areas, camper pitches or on your boat. These portable inverter generators are also very suitable in the event of a power failure, so that the freezer, refrigerator, heating and the light can remain on.