Super Silent Diesel Generators 230V / Diesel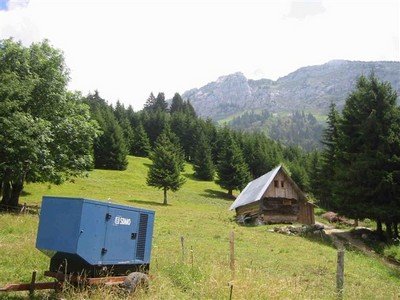 Super Silent Diesel Generators 230V
Mitropower.com stock a large range of silent generators, We have large supplies of Europower, Pramac, Kubota, SDMO and GEKO silent diesel generators from 3kW to 15 kW all ready for immediate shipping within whole Europe, although we can ship worldwide. Ask for a quote!
In the event of a power-cut, our silent diesel generators have the capability to automatically switch over to keep your home, garage or workshop running. This is because of their ATS (Automatic Transfer Switch), which has the ability to switch the diesel generator on when there is a loss of power and off again when the mains source returns.

Check out are single phase super silent diesel generators, don't hesitate to contact us if you have any questions!