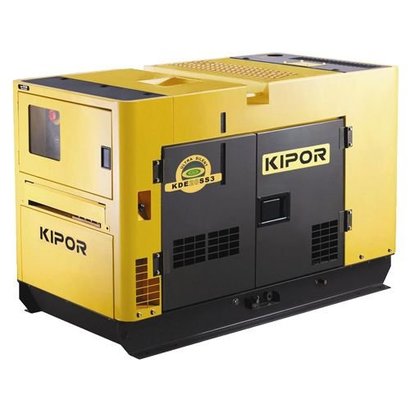 Kipor
KDE20SS3 | Super Soundproof Diesel Generator 20 kVA
41080
Availability:

In stock

Delivery time:

In stock
KIPOR KDE20SS3 exclusive technology provides greater motor starting capability for large loads such as central air conditioners while still running other home appliances and electronics. ...
More information
Uw aanvraag is verwerkt, u ontvangt z.s.m. een offerte!
Product description
Brand:

Kipor

EAN:

8713415453287

Article number:

41080

Availability:

In stock

Delivery time:

In stock
Safer Power for Sensitive Electronics, KIPOR residential generators protect all of your valuable appliances and sophisticated electronics with cleaner, safe and stable power.
Easier Service and Installation, KIPOR new easy-connection terminal block provides faster, flexible installations. LED Display Provides Diagnostic Capability.
Quieter Operation, Sound enclosure maintains neighborhood solitude whether you are in self-test or full operation mode.
Specifications
Model::

Kipor KDE20SS3

Type::

Diesel Generator

Max. output::

18,5 kVA

Rated output::

17 kVA

DC output::

--

Engine Type::

KD488G, 4-cylinder diesel engine

Lube oil brand::

SAE 10W40

Displacement::

2190 cc

Rated speed::

1500 rpm/min

Fuel capacity::

65 ltr/ 8,5 hrs.

Noise level::

51 dB (7m)

Oil alarm::

Yes

Dimensions::

L157 x B78 x H105 cm

Weight::

720 kg.

Warranty::

2 Years

Service::

Servicestation available

Accessories::

Oilcan, Spark plug wrench