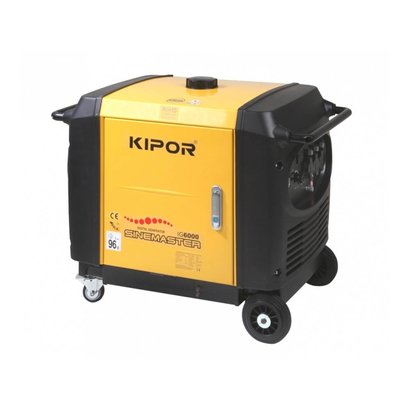 Kipor
IG6000 | Portable digital power for RV or boat
41069
Availability:

In stock

Delivery time:

In stock
The Kipor IG6000 is an inverter generator on wheels which can be used by RV's, boats and many more. ...
More information
Uw aanvraag is verwerkt, u ontvangt z.s.m. een offerte!
Product description
Brand:

Kipor

EAN:

8713415441451

Article number:

41069

Availability:

In stock

Delivery time:

In stock
Kipor digital generators offer the smallest form of portable power compared with a traditional generator, saving about 50 per cent in dimension and weight. This compact and lightweight design allows true portability of power, no matter where it is needed. This type of generator boasts quieter operation (between 3-9dB less than traditional generator sets) by incorporating a special two-tiered noise dampening system in the form of a cube-shaped soundproofing box surrounding the engine and an outer wall which absorbs any leaked noise.
Specifications
Model::

Kipor IG6000

Type::

Digital Inverter Generator

Max. output::

6000 Watt

Rated output::

5500 Watt

DC output::

12V/ 8,3A

Engine Type::

Single cylinder, 4-stroke, OHC, gasoline engine

Lube oil brand::

SAE 10W40

Displacement::

389 cc

Rated speed::

3600 rpm/min

Fuel capacity::

22 ltr/ 6 hrs.

Noise level::

65 - 71 dB (7m)

Oil alarm::

Yes

Dimensions::

L690 x B500 x H620 cm

Weight::

90 kg.

Warranty::

2 Years

Service::

Servicestation available

Accessories::

Oilcan, Spark plug wrench