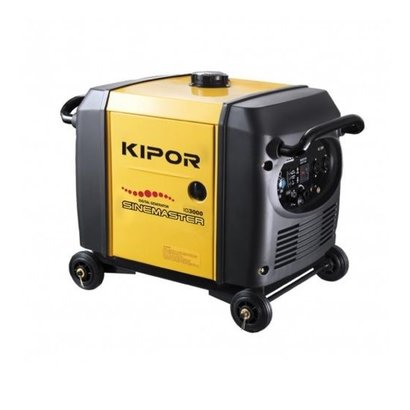 Kipor
IG3000 | Digital Generator Sinemaster
41068
Availability:

In stock

Delivery time:

2-5 business days
Kipor digital generators offer the smallest form of portable power compared with a traditional generator, saving about 50 per cent in dimension and weight. ...
More information
Uw aanvraag is verwerkt, u ontvangt z.s.m. een offerte!
Product description
Brand:

Kipor

EAN:

8713415441444

Article number:

41068

Availability:

In stock

Delivery time:

2-5 business days
Compact lightweight generator
This compact and lightweight design allows true portability of power, no matter where it is needed. This type of generator boasts quieter operation (between 3-9dB less than traditional generator sets) by incorporating a special two-tiered noise dampening system in the form of a cube-shaped soundproofing box surrounding the engine and an outer wall which absorbs any leaked noise.
Specifications
Model::

Kipor IG3000

Type::

Digital Inverter Generator

Max. output::

3000 Watt

Rated output::

2700 Watt

DC output::

12V/ 8,3A

Engine Type::

Single cylinder, 4-stroke, OHC, gasoline engine

Lube oil brand::

SAE 10W40

Displacement::

192 cc

Rated speed::

3600 rpm/min

Fuel capacity::

13 ltr/ 7 hrs.

Noise level::

62 - 66 dB (7m)

Oil alarm::

Yes

Dimensions::

L58 x B42,5 x H50 cm

Weight::

60 kg.

Warranty::

2 Years

Service::

Servicestation available

Accessories::

Oilcan, Spark plug wrench