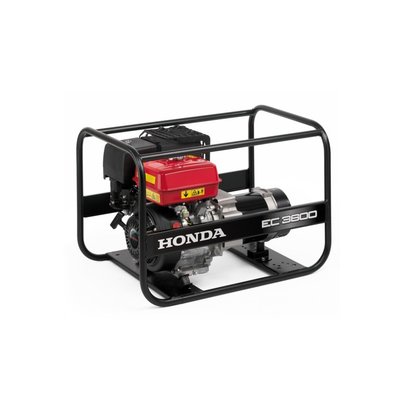 Honda
EC 3600 Gasoline Generator
41218
Delivery time:

2-5 business days
The single phase condenser type generators, with power rating from 2000W to 5000W have running times ranging from just under three, to nine hours. ...
More information
Uw aanvraag is verwerkt, u ontvangt z.s.m. een offerte!
Product description
Brand:

Honda

EAN:

3573390003014

Article number:

41218

Delivery time:

2-5 business days
Very low maintenance
Very low maintenance makes a Honda Endurance generator ideal for a non-stop working environment. Once they're up and running, they'll cope with any demand you make of them. And because they run at a constant rpm, the electrical supply is always standing ready at the gate. Three phase generators have voltage options of 250V and 400V for a variety of different applications.
Specifications
Model::

Honda EC 3600

Type::

Frame generator

Max. output::

3600 Watt

Rated output::

3400 Watt

DC output::

--

Engine Type::

GX270T

Lube oil brand::

SAE 15W40

Displacement::

270 cc

Rated speed::

3000 rpm

Fuel capacity::

5,3 ltr. 3 h.

Noise level::

85 dB

Oil alarm::

Yes

Dimensions::

800 x 550 x 540 mm

Weight::

58 kg

Warranty::

2 year

Service::

Servicestation available

Accessories::

--