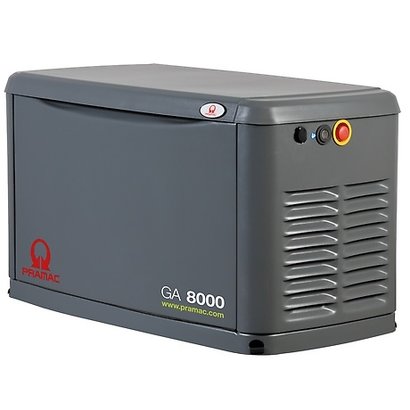 Pramac
GA8000 Gas aggregaat
Delivery time:

2-5 business days
Uw aanvraag is verwerkt, u ontvangt z.s.m. een offerte!
Product description
Brand:

Pramac

Delivery time:

2-5 business days
This pramac gas generator is an eco-efficient generator that can run on natural gas gases but also on propane gas. The device only has an electric starting mechanism, but the battery is charged during use so that you never have to worry about it.
Before use, the device has a warm-up mode that ensures that the device can actually handle incoming gases, this takes 5 seconds and after use, the device has cooldown modes and that takes about 1 minute to keep track of this and other performance of the device allows you to view the front LCD screen.
Specifications
Model:

GA8000

Type::

Gas unit (electric start)

frequentie:

50 Hz

Max. output::

propane: 34.78A, natural gas: 30.43A

Engine Type::

G-Force 500 series Generac

oliepijlbeveiliging:

yes

verbruik:

Fuel capacity::

Noise level::

Dimensions::

Weight::

Warranty::

Service::

Accessories::