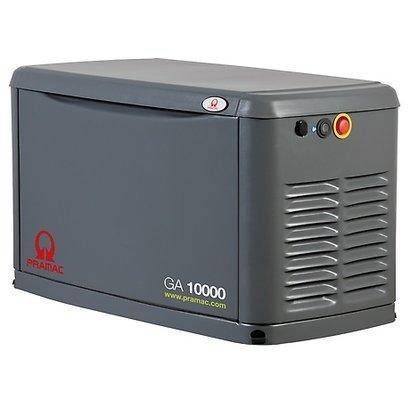 Pramac
GA10000 - 176 - 10000W - 67dB - Aggregaat
PGA10000
Delivery time:

2-5 business days
Uw aanvraag is verwerkt, u ontvangt z.s.m. een offerte!
Product description
Brand:

Pramac

EAN:

7435106142164

Article number:

PGA10000

Delivery time:

2-5 business days
This pramac aggregate runs on natural but also propane gases, with the propane gases you can generate more energy but that is also consumed faster, to see the status of your aggregate you just have to look at the LCD screen on the front and then you can see the current output and other performance.
The only starting system is an electrical one so that you can switch on the device quickly and easily and during use the battery is charged so that you never have to be without power. The device also has a cool and heated system for starting and switching off the device. device.
Specifications
Model::

GA10000

Type::

Gas Generator (Elektric Start)

frequentie:

50 Hz

Max. output::

propane: 10000W natural gas: 10000W

Engine Type::

G-Force 1000 Series Generac

oliepijlbeveiliging:

Yes

verbruik:

Propane 100%: 6.99 l / h natural gas 100%: 5.24 m3 / h

Fuel capacity::

--

Noise level::

67dB @ 7m

Dimensions::

1218 x 638 x 732 mm

Weight::

176Kg

Warranty::

3 years

Service::

Personal Workshop

Accessories::

Present