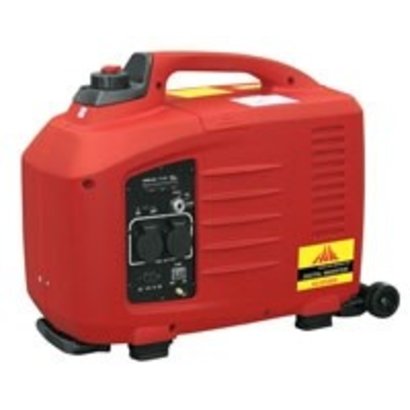 FME
XG SF2600ER | Inverter-Generator with remote control
41099
Availability:

Out of stock

Delivery time:

Ask us for the delivery time by chat of call +31646291596
The FME XG-SF2600ER is a light weight generator with inverter technology and an electric start with remote control. ...
More information
Uw aanvraag is verwerkt, u ontvangt z.s.m. een offerte!
Product description
Brand:

FME

EAN:

7435106132103

Article number:

41099

Availability:

Out of stock

Delivery time:

Ask us for the delivery time by chat of call +31646291596
Looking for a lightweight, compact and soundproof power generator that allows you to work within outside  home or business ? With The FME XG SF2600ER you have chosen well! Thanks to the perfect frequency and voltage stability of the inverter technology this power generator is ideal for residential use or mobile home, garden or  boat. Even with slight power tools , personal computers , televisions, DVD players , amplifiers , lighting, etc. these FME XG SF2600ER is easily applicable. By means of the ECO switch automatically regulates the rotation speed of the motor of this FME.
Specifications
Model::

FME XG-SF2600ER

Type::

Digital Inverter Generator with remote control

Max. output::

2600 Watt

Rated output::

2800 Watt

DC output::

12V/ 8,3A

Engine Type::

4-stroke gasoline engine

Lube oil brand::

SAE 15W40

Displacement::

158 cc

Rated speed::

5000 rpm/min

Fuel capacity::

7 ltr/ 6 hrs.

Noise level::

53-58 dB (7m)

Oil alarm::

Yes

Dimensions::

L580 x B310 x H500 cm

Weight::

28 kg.

Warranty::

2 Years

Service::

Servicestation available

Accessories::

Oilcan, 12V cable