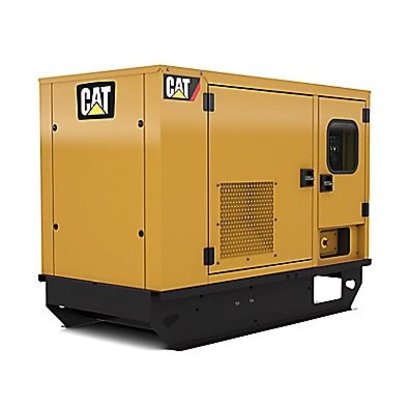 Caterpillar
C1.5-13.5 Compact Diesel Generator 13,5 kVA 1500 rpm
41125
Delivery time:

Standard shipping 7-10 business days
Super-silenced 13,5 kVA Caterpillar generating set with water-cooled diesel CAT engine, 1500rpm, 50Hz, 4 stroke and CAT alternator. ...
More information
Uw aanvraag is verwerkt, u ontvangt z.s.m. een offerte!
Product description
Brand:

Caterpillar

EAN:

7435106128113

Article number:

41125

Delivery time:

Standard shipping 7-10 business days
Caterpillar Diesel Generators
For more than 85 years Caterpillar has been providing power to customers like you around the world. From North America to China, Europe to India, in remote regions and extreme climates, Caterpillar is meeting the most critical needs and matching the most stringent standards. We're powering the industries that drive economy: agriculture, forestry, mining, drilling, construction, production, well servicing, gas compression and power production. We're moving the vessels, yachts and ships that voyage to the farthest coasts. We're powering the data centers businesses count on and hospitals that communities rely on. From 5 to 16,000 kW Cat® Power Systems are equipped to do more than just power today; they're built to power tomorrow.
Specifications
Model::

Caterpillar C1.5-13.5 Compact

Type::

Diesel Generator

Max. output::

400V / 50 Hz / 13,5 kVA

Rated output::

400V / 50 Hz / 12,5 kVA

DC output::

--

Engine Type::

CAT C1.5

Lube oil brand::

SAE 15W40

Displacement::

--

Rated speed::

1500 rpm/min

Fuel capacity::

62 ltr/ 16,7 hrs.

Noise level::

58 dB (7m)

Oil alarm::

Yes

Dimensions::

L1700 x B870 x H1260 mm

Weight::

650 kg.

Warranty::

2 Years

Service::

Servicestation available

Accessories::

--